'Never Backdown' soundtrack by Wayne Mathison is Creating a Buzz among All
Wayne Mathison is introducing a new kind of electronic music with the soundtrack 'Never Backdown'. The brisk presentation is giving a chill down the spine.
Winnipeg, Manitoba , 22 Feb 2023 (Viralpressreleases.com) - Experience brilliant electronic music with the talented artist Wayne Mathison. This proficient artist is captivating everyone's hearts by delivering unique pieces of music. The fascinating instrumental music has added a different charm to his creation and this is what helps him to reach out to more listeners. The dreamy introductions in his songs have made them even more pleasing. This artist likes to make music on his own and that is why he is establishing himself as an independent artist. The organic electronic grooves in his track are really appreciated by all.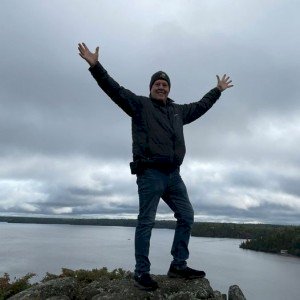 Hailing from Canada, this artist has shown his passion for electronic music. Currently, he has created a buzz with his latest song 'Never Backdown' from the album 'Clown Earth'. There are two discs in this album and both have ten tracks each. This song is getting so much recognition from all, for its unique and intense music. Along with that, he has enriched the track with hooky and thematic music, which has made it even more attractive.
Wayne Mathison is amplifying the true charm of electronic music with his creations. He has given a lot of songs in his music career that has assisted him to get established in the industry. Some of his magnificent creations apart from 'Never Backdown' that has garnered many listeners are 'Sixties View', 'Organized Chaos', 'Eating the Bugs', and 'Smooth Smile'. All these songs are available on music streaming sites like Spotify and Apple Music, thus one can visit his profile on these platforms. To get more updates, one can also visit his Twitter profile.
Media Contacts
The Tunes Club
info@thetunesclub.com
https://www.thetunesclub.com/
Category : Entertain­ment & Media
Tags : Never Backdown , Wayne Mathison , Electronic Music , Spotify Music
###
Log in or create a new account to comment