Former Digital Health Clinical Director of Smith & Nephew joins Pediatric Disability startup, Andiamo
Seattle, Washington , 17 Oct 2022 (Viralpressreleases.com) - Dr Patrick Wilkens DPT has joined Andiamo as Chief Clinical Officer to lead the development of the clinical care-coordination programmes for families living with Cerebral Palsy. Dr Wilkens joins the Andiamo leadership team to support their remote clinical team offering telemedicine and therapy services.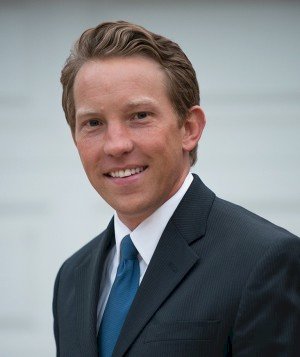 Dr Wilkens explains "I am Incredibly excited to join the Andiamo family and help realize their incredible vision. The potential is huge and their underlying technology is really unique and could impact, not just millions of people living with Cerebral Palsy, but hundreds of millions with a physical disability worldwide.
Naveed R. Parvez, Co-Founder, and CEO of Andiamo said "We're always looking for opportunities to strengthen our leadership team and add value to the mission. Patrick will add so much value from a clinical and commercial perspective and the whole team has already been impressed with his strategic vision and clinical clarity."
Dr Wilkens comes equipped with a diversity of clinical experience. He was a director at California Children's Services San Diego and directed all facets of Orthopedic, PM&R, Pediatric, Orthotic and Prosthetics, and DME Clinics with Kaiser Permanente, Rady Children's Hospital, Loma Linda Medical Center, and Naval Medical Center. He Led EMR and other technology enhancements with State Medicaid/CCS/HHSA Leadership and managed oversight of the multi-clinic implementation of remote workplace tele-health services.
Rady Children's Hospital is regarded as one of the world's most comprehensive programs dedicated to the care of children and adults with cerebral palsy. At Rady, Dr. Wilkens led 55 healthcare providers in the provision of Acute/Outpatient/Home Care PT at six locations. He worked closely with the top-ranked Orthopedic Surgery department led by world-renowned surgeons Dr. Henry Chambers and Dr. Peter Newton and one of the nation's largest physiatry teams led by Dr. Andrew Skalsky.
At Smith & Nephew, Dr Wilkens developed and deployed clinical strategies for their digital health portfolio including an orthopedic care management platform and a 3D, virtual Physical Therapy remote patient monitoring SamD. He created unique solutions to meet the business needs of large healthcare organizations, led presentations on remote therapeutic monitoring reimbursement to CMS, and built research roadmaps and partnerships with universities and health systems. In his spare time, he co-founded Jornada.org, a volunteer program of 300 healthcare professionals dedicated to improving health equity in Mexico through pediatric rehabilitation clinics providing PT, OT, SLP, O&P, and DME.Dr Wilkens was educated at Boston University with a Doctorate in Physical Therapy and graduated Magna Cum Laude.
About Andiamo
Andiamo offers a value-based digital health platform that provides personalized, clinically coordinated care for families living with cerebral palsy. Andiamo pairs human guidance, software, and analytics to quickly connect families to the right care, and provide ongoing support through targeted, evidence-based interventions. They integrate with a health plan's and children's hospital provider's existing infrastructure leading to better outcomes and lower costs.
Andiamo partners with health plans and providers to extend the reach of high-quality cerebral palsy care through flexible value-based payment arrangements, including risk-based programs. The total medical reimbursement costs for Cerebral Palsy, in the US alone, are over $58Bn per year, with Andiamo building the engine that will serve other complex conditions within the fast-growing global trillion-dollar disability market.
Media Contacts
hugh@andiamo.io
8886866808
1053 51 Pleasant Street51 Psant Street105
Category : Sports, Health, Medical, Beauty & Well-being
Tags : Cerebral Palsy , Andiamo , disability , neuro , physical therapy , therapy , coaching , health , family , pediatrics
###
Log in or create a new account to comment