Chennai, India , 07 Oct 2022 (Viralpressreleases.com) -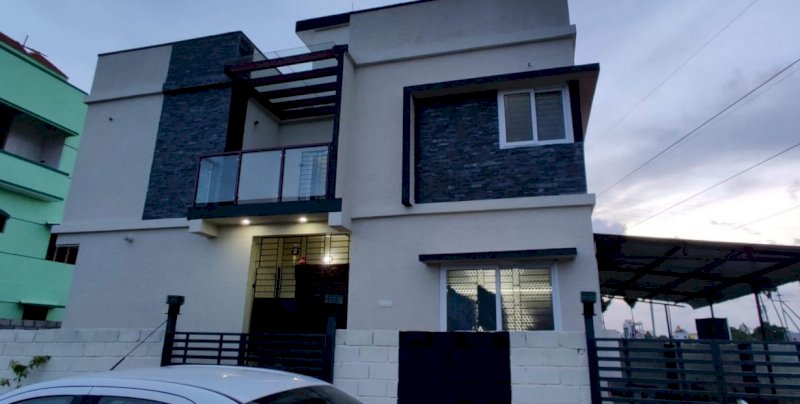 Home construction using a contractor is a very stressful process for a customer. It's very hard to find a reliable contractor within the friends/family circle who has the same vision as the customer so that he can build what the customer expects. Ex: if a customer is planning to build a sustainable house, it's really hard to do it with a conventional contractor.
Hireandbuild's founding team Mr.Dilipan Bose & Mrs.Nivethitha are structural engineers and have been construction contractors for the past 8-10 years. On a daily basis, they have been interacting with customers and other contractors and found there is a huge requirement for this kind of platform.
In India, we have ola/uber for taxis, swiggy/Zomato for restaurants, oyo/makemytrip for hotels, urbancompany, and a few other platforms for domestic services like home cleaning, appliances services, etc. but we don't have a single platform that can provide construction services like these.
There was a huge gap between customers' expectations vs what was offered in reality. House construction is a very stressful process right from identifying a contractor, finalizing the requirements, govt. approvals, electricity, borewells, setting the terms and conditions in the agreement, ensuring the quality of materials used during construction, and finally getting it delivered on time. Just by reading this, we can understand how stressful the process can be and one cannot do it simply if they don't have prior experience. Hireandbuild is here to change that. They provide a stress-free construction to our customers just like ordering a pizza. Order what you want, customize it, then sit back and relax. They will take care of everything.
After a few months of research, we have launched the company in August 2020. During this period of 2 years, we have received an immense response from the customers. We have over 150 projects in Chennai alone and we are soon planning to expand to various other cities too.
Hireandbuild
info@hireandbuild.com
No 14, First Floor, (Above Scissors Salon) Porur Garden Phase 1, Vanagaram