New York City, New York , 28 Sep 2022 (Viralpressreleases.com) -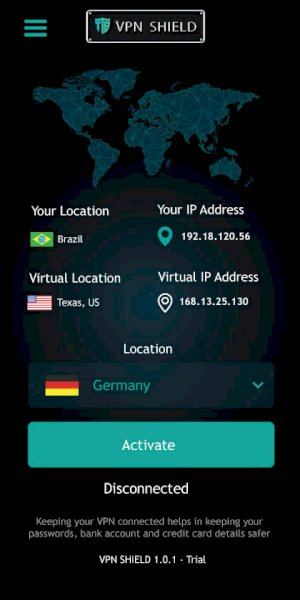 Touted as TTB VPN SHIELD, the product will be the latest addition to the computer and internet security product line that they are offering at present. Since the time TTB ventured into the security market, people have been looking forward to new releases from the company. And this is TTB answering all their requests.
One of the spokespersons at the launch event said, "Despite the general misconception that most VPNs are unreliable, the latest release will bring respite to consumers who look forward to having secure and free internet access at all times.
TTB differs from all the free VPN providers with transparent ownership, a clear privacy policy, and adherence to the highest privacy and security standards." To celebrate the launch of the VPN SHIELD, the company announced that they will be offering all the premium features for free till the trial version expires for the first 100 customers.
TTB VPN SHIELD is supported by a strong network of more than 5000 servers across 70+ countries. Moreover, connections through this network are secured using the latest and most advanced AES-256 Encryption protocols.
The product also claims to offer unlimited bandwidth which means you can enjoy your favorite content on a specific server without data capping.
When a user connects to the Virtually Private Network offered by TTB VPN SHIELD, it creates an encrypted tunnel that secures the entire data transactions happening between his device and the internet.
Thereby, no other person can track what websites are accessed and what files are shared on the web. The complete anonymity thus obtained also helps secure system information from being exploited and makes this product one of the best VPNs online.
The most common use cases of using a VPN include accessing blocked content and protecting network connections from being tracked by the ISP and hackers on a public network.
TTB VPN SHIELD has a strict no-logs policy and does not track and store any information about their clients' browsing history. With features and benefits like these, users are sure to experience free and open access to the internet. You can get to know more about TTB VPN SHIELD from their official website.
TTB Securities
support@ttbinternetsecurity.com
(800) 710-9311
Sugarpine Court Brampton, Ontario, CA