kolkata, West bengal , 14 Sep 2022 (Viralpressreleases.com) -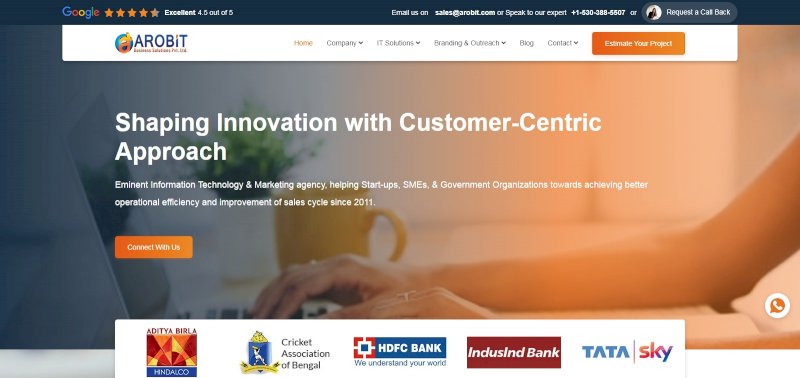 Whether you are a business owner or a solopreneur, you need a website to enhance your credibility and excel in your field. To build a brand, the presence of a website is something that makes things smooth all over and ensures inbound lead generation, however building a website is a hectic process and if caught in its loop once, it's not easy to escape.
Now, no one will deny the fact that building a website from scratch is a process you always want to avoid, however, no one will also deny that if taken right, the whole process becomes 10x smooth i.e. with the help of an e-commerce website development.
E-commerce website development is about handling and setting up the technical aspect of your e-commerce website. It covers everything as to how it functions, and how the various pages would be available and designed. How does it accept the payment? How would the website interface behave with the user? Does the aesthetic match your imagination? And so much more.
These questions won't end from your end and they will keep on going, but what can be done is that you take a step and look for companies that provide e-commerce website development and one such company is Arobit. Arobit Business Solutions Private Limited is considered the best e-commerce development company in India and they make sure your website pops up from the crowd. Arobit helps you create an online store that stands out and fulfills all the needs that its client brings to the table.
As one of the developers from the Arobit team quotes, "It doesn't matter if you are bringing a single-vendor marketplace or multi-vendor marketplace to us that too in any area, we put our heads together to build a website that you dreamt of. "
Now all that is left to mention is that having a website is considered incredibly essential in today's world so hold up that statement and approach Arobit for their services and get done with your e-commerce website development so no stone is left that would hinder your growth.
Arobit Business Solutions Private Limited
sales@arobit.com
9163367905
RDB Boulevard, 5th Floor, GP Block, Sector V