Jakarta , 07 Nov 2023 (Viralpressreleases.com) - Leading digital solution provider for the palm oil industry, SawitPRO,  announces its vision to revolutionize the industry through digitization, bridging the supply chain gap between smallholders, suppliers, and mills.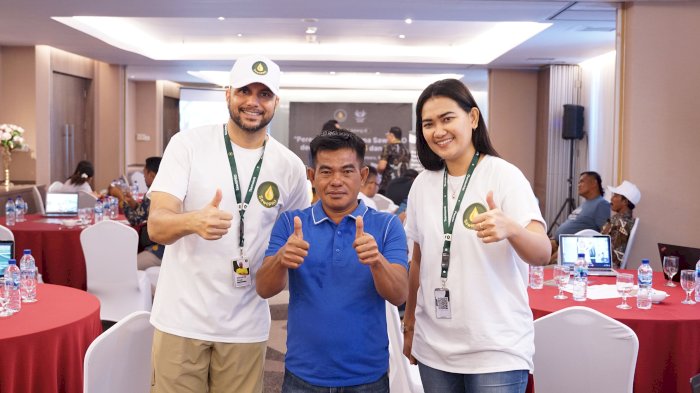 Launched at the beginning of 2023, SawitPRO aims to redefine sustainable farming practices, offering an integrated platform with expert agronomist services, loyalty management, and a comprehensive marketplace for agricultural inputs to create a sustainable future for the Oil Palm industry that benefits everyone involved that focuses on the 3Ps: people, planet, and prosperity.
The Jakarta-based startup is headed by Abhishek Singh seasoned professional in the agricultural and tech sectors. Recognizing a void in the market, SawitPRO was conceived to offer an all-encompassing platform where users can connect, and access authentic and original product related to sustainable palm oil practices.
With its user-friendly interface, SawitPRO provides a plethora of features, including loyalty management, certified original agri-input products, and agronomist as a service, from renowned experts in the palm oil industry.
One of SawitPRO's standout features is its integrated marketplace, allowing users to purchase quality agricultural inputs, ensuring sustainable and efficient farming practices.
Integral to SawitPRO's vision is its commitment to sustainability and the RSPO (Roundtable on Sustainable Palm Oil) certification, ensuring environmentally and socially responsible palm oil production. The platform also offers seamless integration with various payment methods, making transactions smooth and hassle-free.
Since its launch, SawitPRO has garnered hundreds of users. With continuous upgrades and the introduction of new features, SawitPRO anticipates a surge in users from different regions in Indonesia. "Over the past few months, our focus has been on creating a platform that not only serves as a digital solution but also promotes sustainable and responsible farming practices," says Abhishek Singh.
As SawitPRO continues to grow, the team is gearing up to further expand its services and onboard more farmers onto the platform. Beyond being a digital platform, SawitPRO is dedicated to creating a positive impact in the palm oil industry. SawitPRO plans to expand its reach to Sulawesi, Sumatera Utara, and other Indonesia region by Q1 of 2024.