A brand new custom keyboard with optimized layout.
A custom keyboard for easy, ergonomic typing, with optimized layout for finger movement, and text zoom feature.

Press release published 22 Sep by wixboard
Mobile app , 22 Sep 2023 (Viralpressreleases.com) - Check this new keyboard app, the latest and coolest custom keyboard!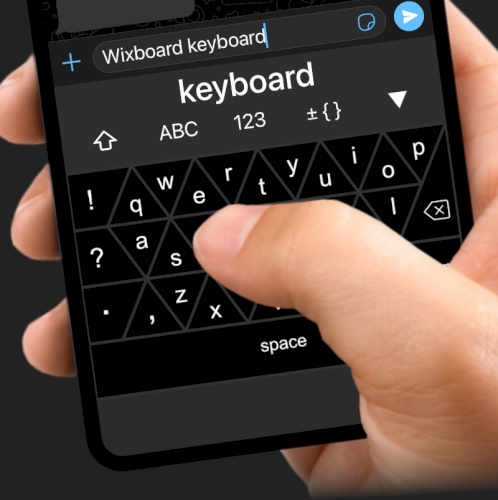 Have fun using it!The idea behind was to create a keyboard layout for the circular finger movement, and for a better text visualisation.Once installed, the keyboard works with all messaging and texting apps from your phone, and you can easy switch between the standard keyboard and your favourite keyboard.Give it a try!
Wixboard comes with custom keyboard, designed for easier, ergonomic, faster tying.
About wixboard
Independent developer and visual designer for app prototyiping.
Media Contacts
https://play.google.com/store/apps/details?id=com.zuzex.typikocustomkeyboard&pcampaignid=web_share
https://apps.apple.com/us/app/wixboard/id6454191865?ign-itscg=30200&ign-itsct=apps_box_link
Category : Entertain­ment & Media
Tags : custom keyboard, phone keyboard, iphone keyboard, cool keyboard, keyboard, easy type, latest app, new app, new iphone app, new android app,
###
Log in or create a new account to comment
Thank you all for checking the new app, any opinion and feedback is highly appreciated!