UK, London , 22 Sep 2023 (Viralpressreleases.com) - Turn your blog into social media posts in second. Enter your article valid URL, and Coverposts will output perfect fit social media content with images and illustrations.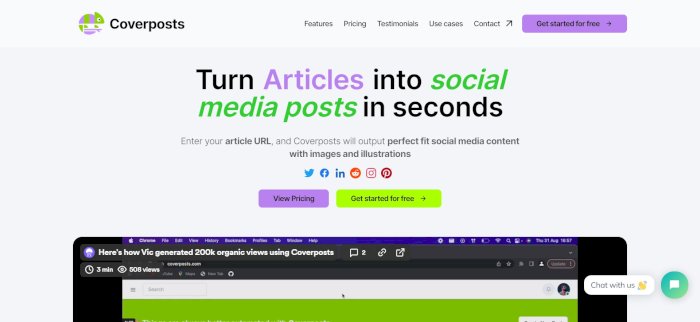 Coverposts helps you effortlessly turn blogs into social media content, making it a game-changer for bloggers and writers.
Every business website has a blog and social media pages, why not use it in your benefit by automating your inbound flywheel using Coverposts
Benefits of using Coverposts:
Instant content, no more wasting hours trying to create engaging content .
Fits your own style, from predefined styles to custom surroundings, we've got you covered.
Start with 3 free credits to experience the magic!
Using Coverposts is plain easy. Input the article URL; personalize your style to match your brand; and generate posts with eye-catching visuals.