New York City, New York , 21 Jul 2023 (Viralpressreleases.com) - Dr. Lee is often seen as a kind, positive, and detailed optometrist. He is dedicated to providing the highest quality care and strives to ensure his patients understand the unique concerns they have about their eyes.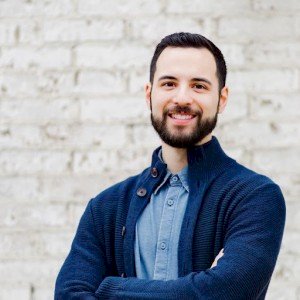 Through Eclipse Eye Care, PLLC in Lewisville, Texas, Dr. Lee hopes to carry his expertise forward and continue to provide exceptional care to his patients while maintaining a great bedside manner and positive relationships with his patients.
Whether you simply need a routine eye exam or a medical-eye exam to treat a chronic condition, his favorite phrase is "the more you know, the better".
Born in Vancouver, British Columbia, Canada, Dr. Lee has lived most of his life in Calgary, Alberta, Canada. He studied at the University of Calgary where he obtained his bachelor's degree in cellular, molecular, and microbial biology. He later moved to Davie, Florida where he obtained his Doctor of Optometry degree at Nova Southeastern University.
Throughout his career in optometry, he has participated in numerous externships and worked with many optometrists and ophthalmologists to treat and manage many ocular conditions mostly concentrated in cataracts, glaucoma, diabetes, and other diseases of the retina.
Certified as a Therapeutic Optometrist and as an Optometric Glaucoma Specialist, Dr. Lee is skilled in medical eye care, treating ocular infections, dry eye disease, foreign body removals, fitting regular and specialty contacts, and glasses.
Board-certified in optometry, he is a Diplomate of the American Board of Optometry (ABO). The mission of the ABO is to continually improve patient care by helping optometrists demonstrate an ongoing commitment to professional enrichment.
Among his professional affiliations, Dr. Lee is an active member of the American Optometric Association.
Optometry is a healthcare profession that involves examining the eyes and applicable visual systems for defects or abnormalities, as well as diagnosing and managing eye disease. Optometrists are healthcare professionals who provide primary eye care through comprehensive eye examinations to detect and treat various visual abnormalities and eye diseases. Being a regulated profession, an optometrist's scope of practice may differ depending on the location. Thus, disorders or diseases detected outside the treatment scope of optometry (i.e. those requiring certain surgical interventions) are referred out to relevant medical professionals for proper care, more commonly to ophthalmologists who are physicians that specialize in the tertiary medical and surgical care of the eye. Optometrists typically work closely together with other eye care professionals, such as ophthalmologists and opticians, to deliver quality and efficient eye care to the general public.
Outside of optometry, Dr. Lee loves spending time with his wife, who is also an optometrist. They enjoy snowboarding, traveling when they can, and enjoying a good TV show together. He is blessed to have great friends in the DFW metroplex who continue to support him with his goals. He is a bit of a Marvel fanatic and has a slight obsession with coffee.
About FindaTopDoc.com
FindaTopDoc is a digital health information company that helps connect patients with local physicians and specialists who accept your insurance. Our goal is to help guide you on your journey toward optimal health by providing you with the know-how to make informed decisions for you and your family.