Kochi, Kerala , 12 Jun 2023 (Viralpressreleases.com) - Kerala, India - Seasonz India Holidays has announced new monsoon tour offers to Kerala, giving travelers the perfect opportunity to enjoy the lush greenery and breathtaking scenery of the state without breaking the bank. With these new offers, Seasonz India Holidays is making it the best time to visit Kerala.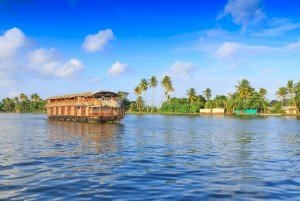 The new monsoon tour offers are available in all Kerala tour packages, including Kerala honeymoon packages. With the monsoon season in full swing, travelers can experience the magic of Kerala's beautiful landscapes at the lowest prices in the country.
"We are thrilled to announce our new monsoon tour offers for Kerala," said a spokesperson for Seasonz India Holidays. "Kerala is at its most beautiful during the monsoon season, and we want travelers from all over the world to experience it without having to pay a high price."
The monsoon season in Kerala is the ideal time for visitors who wish to enjoy the greenery, waterfalls and experience the peace and quiet of the state. With the introduction of these new offers, traveling to Kerala has never been more affordable.
"Kerala is a beautiful state that offers so much to travelers. The monsoon season makes it even more special," said the spokesperson. "We are confident that these new offers will enable more people to experience the beauty of this state, and we look forward to sharing our passion for Kerala with visitors from all over the world."
The new monsoon tour offers from Seasonz India Holidays are now available for purchase, and the company encourages travelers to take advantage of them while they last. There has never been a better time to visit Kerala and experience the magic of the monsoon season.