New York City, New York , 05 Jun 2023 (Viralpressreleases.com) - Dr. Kinsella is a board-certified internist, medical oncologist, and internationally recognized radiation oncologist with clinical expertise in the treatment of sarcomas, brain tumors, lymphomas, gastrointestinal cancers, and pediatric cancers.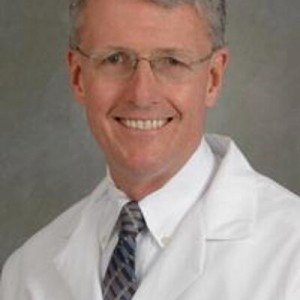 As a clinician-scientist, he has extensive laboratory expertise in the development of intraoperative radiotherapy, radiation sensitizing drugs, and small molecules that modify DNA repair processing of radiation damage.
Between 2010 and 2022, Dr. Kinsella has been serving as Research Scholar Professor within the Department of Radiation Oncology at the Warren Alpert Medical School of Brown University with his clinical practice based at Rhode Island Hospital. He is now an Emeritus Professor and working with GenesisCare in Florida.
His previous appointments have included: Senior Investigator and Deputy Branch Chief in Radiation Oncology at the National Cancer Institute, Chair of the Department of Human Oncology at the University of Wisconsin, founding Chair of Radiation Oncology at Case Western Reserve University, and Director of the Stony Brook University Cancer Center.
With a broad educational background, Dr. Kinsella graduated with his Bachelor of Science degree from St. John Fisher College. He then went on to earn his medical degree from the University of Rochester School of Medicine and Dentistry.
Furthering his training, he performed a residency in internal medicine at Mayo Clinic College of Medicine and Science (Rochester) in 1976 and a fellowship in hematology and medical oncology at Dana-Farber Cancer Institute in 1977. He also completed an additional residency in radiation oncology at Brigham and Women's Hospital/Joint Center for Radiation Therapy in 1980.
Board-certified in internal medicine and medical oncology, Dr. Kinsella is a Diplomate of the American Board of Internal Medicine (ABIM). The ABIM is a physician-led, non-profit, independent evaluation organization driven by doctors who want to achieve higher standards for better care in a rapidly changing world.
To boot, he is also board-certified in therapeutic radiology by the American Board of Radiology (ABR). The mission of the ABR is to serve patients, the public, and the medical profession by certifying that its diplomates have acquired, demonstrated, and maintained a requisite standard of knowledge, skill, and understanding essential to the safe and competent practice of diagnostic radiology, radiation oncology, and medical physics.
Continuously advancing his efforts, Dr. Kinsella is an active member of the American Society of Clinical Oncology, the American Society for Radiation Oncology, and the American Association for Cancer Research.
Radiation oncology is a medical specialty that involves the controlled use of radiation to treat cancer. It is one of the three primary specialties – the other two being surgical and medical oncology – involved in the treatment of cancer. A radiation oncologist is a specialist physician who uses ionizing radiation in the treatment of cancer.
The Editor-in-Chief of Frontiers in Radiation Oncology, Dr. Kinsella also has served on the editorial boards of nine scientific journals, including Cancer Research and Seminars in Radiation Oncology.
For over three decades, he has been the recipient of numerous grants, including NIH funding, as well as has published over 400 articles, chapters, and books.
He has served/continues to serve on numerous advisory boards, including the NCI Board of Scientific Advisors, the Radiation Discipline Working Group of the National Aeronautics and Space Administration (NASA), the Advisory Committee on Research for the Alberta (Canada) Cancer Board, the External Advisory Boards of the Johns Hopkins Oncology Center, the Arizona Cancer Center of the University of Arizona Medical School, the Sylvester Cancer Center at University of Miami, and the Integrative Cancer Biology Program in the Center for Cancer Research at Massachusetts Institute of Technology.
About FindaTopDoc.com
FindaTopDoc is a digital health information company that helps connect patients with local physicians and specialists who accept your insurance. Our goal is to help guide you on your journey towards optimal health by providing you with the know-how to make informed decisions for you and your family.