Columbia, South Carolina , 31 May 2023 (Viralpressreleases.com) - The Early Education Career Institute (EECI) is proud to announce that 60 individuals have successfully completed our US DOL Registered Apprenticeship program for Early Childhood Educators. These graduates have gained invaluable experience and knowledge through hands-on training and mentorship, becoming skilled professionals ready to make a positive impact on children's lives.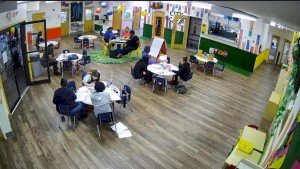 Our program offers a pathway to a fulfilling career in childcare, providing a combination of classroom instruction and on-the-job training. Through EECI's partnership with the US Department of Labor, participants receive nationally recognized credentials and access to job opportunities as Early Childhood Educators, a high-demand field.
We congratulate our graduates and look forward to seeing the impact they will make in their communities as they continue to work towards building brighter futures for children.
"We are thrilled to see them complete their training with such success", said Shawntel Green. "Their hard work, dedication, and willingness to learn have been truly impressive, and we are looking forward to seeing them continue to grow and thrive in the field of early care and education."
The completion of this program represents a significant milestone in each apprentice's career, and we are confident that they are well-equipped to succeed in any future endeavors they may pursue.