Leicester, England , 02 May 2023 (Viralpressreleases.com) - Motzoid India, a leading Indian media company, has launched Aerialgram, a social media application developed by Dhumik Pravin.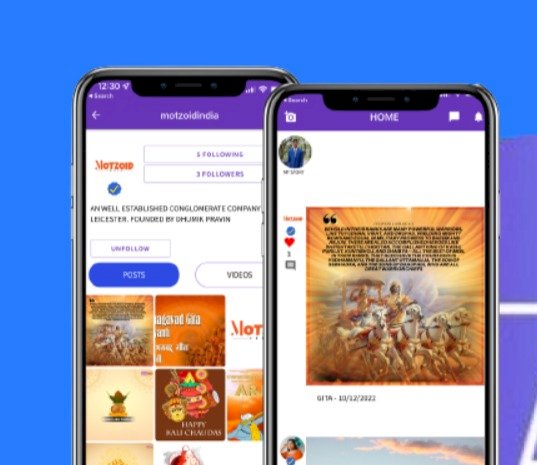 Aerialgram is a unique social media platform that allows users to share their stories in a more creative and interactive way. It provides a platform for users to express themselves through photos, videos, and stories. The app also allows users to connect with friends, family, and other users around the world.
The app has been designed to provide a safe and secure environment for users to share their stories. It also provides a variety of features such as private messaging, group chats, and a news feed.
The app is available for both Android and iOS devices. It is free to download and use.
Motzoid India is committed to providing users with a secure and engaging social media experience. With the launch of Aerialgram, the company is taking a step forward in its mission to make social media more accessible and enjoyable for everyone.
Dhumik Pravin, the developer of Aerialgram, said, "Aerialgram is a social media platform that allows users to express themselves in a more creative and interactive way. We are excited to launch this app and provide users with a safe and secure environment to share their stories."
Motzoid India is committed to providing users with a secure and engaging social media experience. With the launch of Aerialgram, the company is taking a step forward in its mission to make social media more accessible and enjoyable for everyone