Luton, England , 17 Apr 2023 (Viralpressreleases.com) - Food Packaging Direct, a top provider of food packaging solutions, has recently released a new line of plastic food containers. Their food containers are good for on-the go meals. This makes them ideal for both health-conscious people and busy professionals. These containers consist of premium, food-grade plastic to keep food safe and fresh. These are available in various sizes, ranging from large meal preparation containers to small snack containers. Hence, consumers can select the right size as per their needs.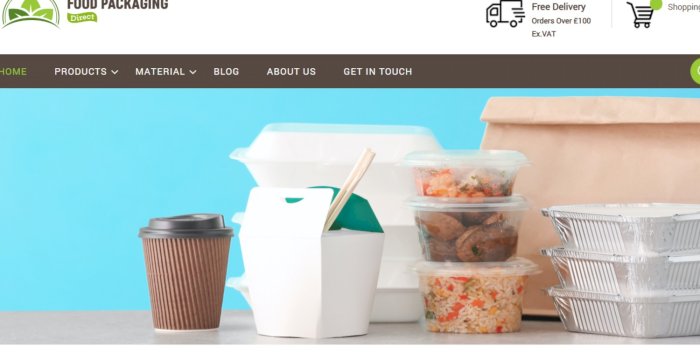 Another good thing about their food containers is that these are airtight and leak-proof. So, one may carry them without worrying about rotting or spillage. As a result, they are ideal for folks who require to take meals to school, work, or other locations.
Speaking about their new line of food containers, a representative of Food Packaging Direct said, "Food Packaging Direct's new collection of plastic food containers would be a game changer for busy people who are willing to eat easy and healthy meals. We understand how worrisome is the life of busy working people. So, we have created a solution to make it simple to eat properly on the go. Our containers are perfect for those who want to carry meals with them without compromising on taste or quality."
Food Packaging Direct's new plastic containers are not only safe and practical but also sustainable. They are recyclable and reusable, so it is easier to help the environment while enjoying the convenience of on the go meals. We are delighted to provide our new collection of plastic food containers while enabling consumers to eat properly even while traveling. The company believes that these containers would also help busy people to enjoy delicious and nutritious meals no matter where they are.
The representative further added, "At Food Packaging Direct, we are committed to minimizing the environmental impact with our sustainable food containers. That's why we ensured to bring sustainable, biodegradable food packaging. We also feel that we can provide practical solutions while maintaining reliable and environmentally conscientiousness."
Food Packaging Direct is a reputed provider of food packaging solutions. Plus, they offer consumers high-quality goods for several years. They are also renowned for their premium quality, innovation, and customer service. Plus, their new plastic food container collection is no exception. Customers are likely to find the appropriate solution for the requirements and preferences with a variety of quantities and sizes available.
One can buy the new line of plastic containers from the company's website. And, the clients can even choose from a wide range of containers as per their needs.
About Food Packaging Direct:
Food Packaging Direct is a UK-based firm that specializes in supplying consumers with high-quality food packaging solutions. They sell a variety of items, including plastic food containers, paper bags, cardboard boxes, foil containers, and other items. They are dedicated to delivering clients high-quality, sustainable, innovative, and effective products for their intended use.