David Coventry , an award winning california wine maker joins Mountain Book Vineyards
David Coventry Named Wine Maker and General Manager
Charlotte, North Carolina , 12 Apr 2023 (Viralpressreleases.com) - The Redgrave family is pleased to announce the appointment of David Coventry as Winemaker and General Manager of Mountain Brook Vineyards, located in the foothills of western North Carolina near Tryon.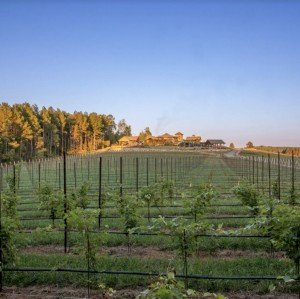 A native of Monterey, CA, David Coventry has spent his career at some of the most famed wineries in California including Chalone Vineyards, Morgan, and most recently Talbott. Known as a premier winemaker for consistently making 90+ point wines, Coventry's winemaking philosophy puts the vineyards first, maximizing vineyard expression. "It takes great vineyards to make great wine," he said. He added that the winemaker skills and tools he's acquired are important. However, he largely considers himself a custodian of flavor and translator of the vineyard.
"The opportunity to shift my focus from the West Coast to western North Carolina is just stunning. The opportunity to work with Mountain Brook Vineyards is a once-in-a-lifetime event. Jonathan and Vickie Redgrave are dedicated to writing and re-writing what can be accomplished in the area. Working with them is an honor and a pleasure. Together, we are envisioning, executing, and laying the groundwork for the future of this region, building on the work started by others. Although the over 150-year history of winemaking and winegrowing in the area is significant, our future achievements will truly prove the provenance it so richly deserves," said Coventry.
"Dave Coventry brings a wealth of experiences and talents, combined with his infectious positive approach to life and to his leadership position at Mountain Brook," said Vickie Redgrave. "We are confident not only that Dave will be a key leader for our team," said Jonathan Redgrave, "but also that he will be a significant contributor to the larger winery and vineyard community on the East Coast".
David ("Dave") Coventry was born and raised in Monterey, California. After graduating from Deerfield Academy in Massachusetts, he earned a biology degree with minors in neurology, endocrinology, and immunology from the University of California Santa Cruz. Dave's journey to a career making award-winning wines started as a protein chemist at a biotech company. His inherent love of people, adventure, and music led to a career detour as a manager of a touring musical group. Fate intervened while traveling with the band when he met Ed Kurtzman, then an assistant winemaker at Chalone Vineyard. Always up for a new adventure, Dave accepted Kurtzman's invitation to help at the winery, and his destiny was sealed. Dave's record of producing outstanding wines has led to multiple awards and recognition including 2010 Winery of the Year (San Francisco International Wine Competition), over 20 Gold, Double Gold, and Platinum medals in 2010, and the Decanter Magazine Winery to Watch, March 2008. In 2005, two of his wines were placed on the top 10 wines of the year lists in Wine and Spirits magazine. The same year, he was the only Monterey winemaker to make the 2005 top100 wines list in Wine Spectator magazine. He was the only winemaker in 2003 to have two wines on Wine Spectator's Top 100 List.
Media Contacts
Category : Food & Drink, Agriculture & Forestry
Tags : Wine , Western North Carolina , luxury wine , California wine maker , Tryon NC
###
Log in or create a new account to comment