Tonya Sherwood Impresses the Fans with The New Single 'Let Her Go'
'Let Her Go' by the incredibly talented Tonya Sherwood is released and creating quite a buzz in the industry. Listen to the mellifluent track on Spotify.
Rose Hill, Kansas , 23 Mar 2023 (Viralpressreleases.com) - The promising talent Tonya Sherwood is back in the music industry and this time with her new track that captivates the listeners in one go. The freshly released soundscape 'Let Her Go' is impressive with all of its unique elements. From the fingerstyle in guitar tunes to the emotive lyrics, this almost feels like a wonderful acoustic song that can create a long-lasting impact. The artist has been in the industry as a soloist for quite some years, and with every release, she has proved why the audience has showered love upon her. Her incredible and majestic talent is enough to create a fulfilling ambiance for the listeners with her musical expressions.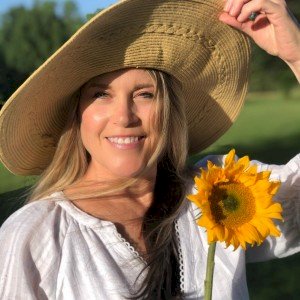 The track was awaited with expectancy and upon release was welcomed with open hearts. The popularity of the song is rapidly increasing, plummeting it to huge success after its release. 'Let Her Go' is a clear and straight example of sensational composition with calming tunes, fingerstyle of hammer-ons, and tranquil guitar tunes. The lyrics are equally impressive, telling her the truth in the process and reflecting on her journey of accepting some hard-hitting truths. Lyrics like "A new chapter begins while this one fades" are some universal facts and extremely relatable to anyone who has suffered from a personal loss. Tonya Sherwood also did an outstanding job on the vocals, complementing the tone and theme of the track to its finest. Some of her previous hits are 'Bobby', 'Changin Plans', 'Over You', and 'You and Me'.
Media Contacts
Category : Entertain­ment & Media
Tags : Tonya Sherwood , Let Her Go , Country Music , Latest Track
###
Log in or create a new account to comment