New York City, New York , 15 Mar 2023 (Viralpressreleases.com) - Dr. Shapiro, a renowned expert in cognitive neuroscience, is the Executive Director of Research and Therapeutic Technologies at Cortica. He uses his expertise to identify and address the underlying causes that may impact a child's development.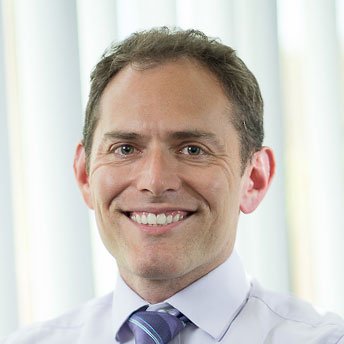 Located along the San Pablo Bay in California, the San Rafael center where Dr. Shapiro practices are proud to serve families from Marin County and the Bay Area. At nearly 10,000 square feet, this modern center helps children and adolescents with autism and other neurodevelopmental differences reach their highest potential.
With subspecialty training in vascular neurology, Dr. Shapiro is one of only a handful of board-certified pediatric stroke neurologists in the United States. He has dedicated his career to better understanding brain development in children with neurodevelopmental differences.
Having had the pleasure of pursuing his lifelong passion for learning in Cambridge, Massachusetts, Dr. Shapiro earned his Bachelor of Arts, Doctor of Philosophy, and Doctor of Medicine degrees from Harvard University. He then completed a residency in pediatrics at Boston Children's Hospital and an additional residency in child neurology in the combined program of Brigham and Women's Hospital and Massachusetts General Hospital in Boston.
Thereafter, Dr. Shapiro headed to the West Coast for fellowship training in stroke and went on to serve on the faculty at the University of California in San Francisco, where he also directed the Pediatric Language Clinic.
Board-certified in both vascular neurology and child neurology, the doctor is a Diplomate of the American Board of Psychiatry and Neurology (ABPN). The ABPN is a not-for-profit corporation dedicated to serving the professions of psychiatry and neurology.
Among his professional affiliations, Dr. Shapiro is a member of the Massachusetts Medical Society, the American Academy of Neurology, and the Child Neurology Society, among others.
Neurology is a branch of medicine dealing with disorders of the nervous system. It deals with the diagnosis and treatment of all categories of conditions and diseases involving the central and peripheral nervous systems, including their coverings, blood vessels, and all effector tissue, such as muscle. Neurologists are specialists who treat diseases of the brain and spinal cord, peripheral nerves, and muscles. Neurological conditions include epilepsy, stroke, multiple sclerosis (MS), and Parkinson's disease.
An accomplished researcher, Dr. Shapiro's interests are focused on understanding how learning and the structure of the brain are related to the development of speech and language. He also studies how early brain injuries affect development. His research has been published extensively in leading neuroscience journals and books.
In his free time, Dr. Shapiro volunteers at non-profit organizations dedicated to teaching medical professionals and providing medical care to patients in underserved areas around the world.