Join an Ecstatic Hip-Hop Journey with Soulja Roo's Exquisite Bangers
Mississippi-based talented hip-hop artist Soulja Roo offers a creative wave in the industry with his latest bangers like 'Change For The Fame', 'Miserable Love', etc.
Starkville, Mississippi , 06 Mar 2023 (Viralpressreleases.com) - The hip-hop music industry is getting enriched with Soulja Roo's ecstatic musical creations while the bangers create a huge buzz among global listeners. The rapper has recently dropped a single titled 'Change For The Fame' which is currently revolving at the center of everyone's attention. The track shows the artist's musical consistency and excellence while expressing his metamorphosis on the route to success. Powerful and explicitly engaging, this track assures that more exciting bangers are coming soon.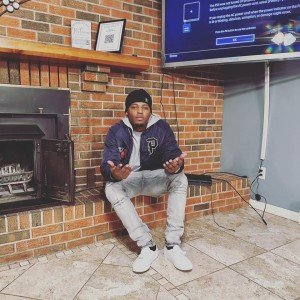 Based in Mississippi, this emerging rapper is making prolific progress with every single musical release. In 2022, he dropped single titled 'Miserable Love' that offers a subtle layer of creativity. Featuring emotive wordplay and laid-back digital grooves, this song offers a major hook that can captivate everyone. Roo's magical voice and smooth deliverance can adapt to all kinds of soundscapes whether too upbeat or melodic. 'Different Strains Of High' also offers an enthralling musical experience where the rapper has worked with NBD Jayy and Yung Rell.
In 2021, Roo dropped a banger titled 'Raw' which offered listeners pungent lyricism along with a high-octane musical arrangement just like the title suggests. Raw, powerful, and greatly intoxicating; the banger has made listeners play it on repeat. Other works from his musical arsenal such as 'Don't Blow My High', 'The Longway', 'YSB', etc are the greatest examples of his musical versatility, individuality, and creativity as well. Follow Soulja Roo on Spotify to have a taste of his music. Roo is also available on Facebook and Instagram.
Media Contacts
Category : Entertain­ment & Media
Tags : Soulja Roo , RAW , Different Strains Of High , Miserable Love
###
Log in or create a new account to comment